❕ Please note
The option to submit a revision to an approved plan review isn't available in all jurisdictions. For more information, please reach out to the jurisdiction you are working with. Thank you!
Click on Permits, then click the permit number of the active permit you would like to submit a revision for:



Click the Submit Revision button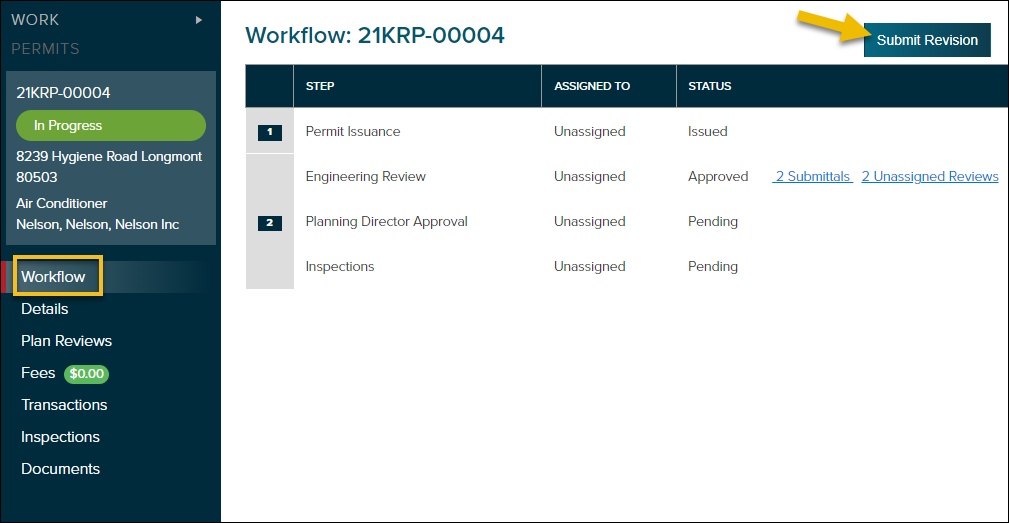 Add the description of work (required) and upload your revision document, then click Submit: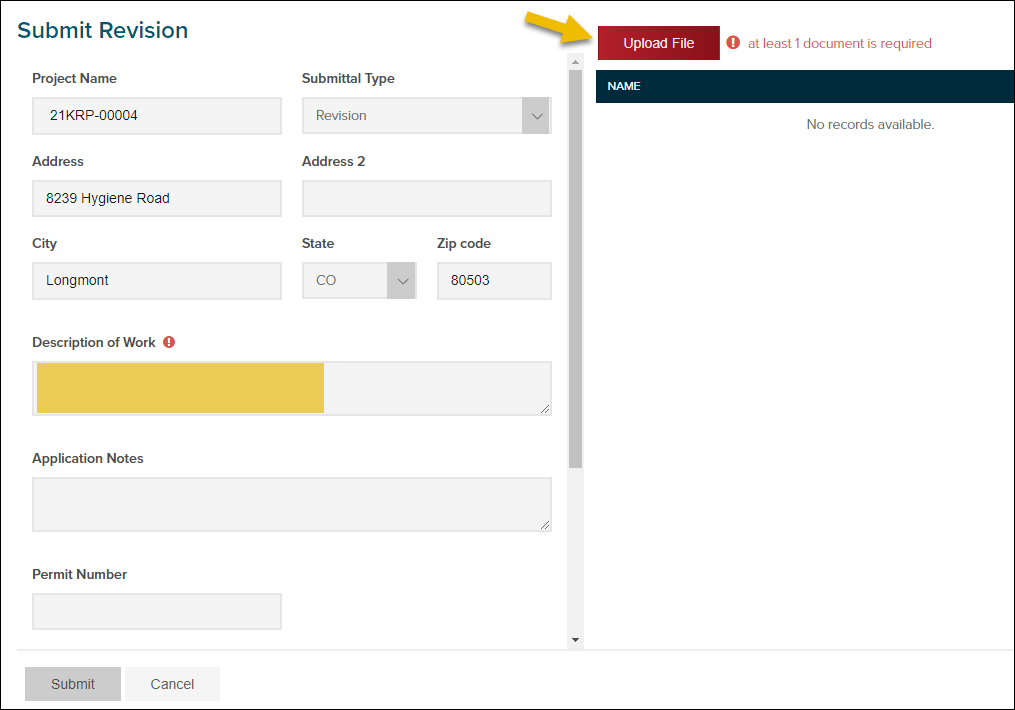 After submitting your revision you can review the details of your submitted revision by clicking the Revision Submitted button. You are unable to make changes to your submittal once submitted to your jurisdiction.


What's next?
Your jurisdiction will review your revision submittal application and will reach out to you if they need more information.
Needs more info
If they need additional info, you will get an email that is similar to this: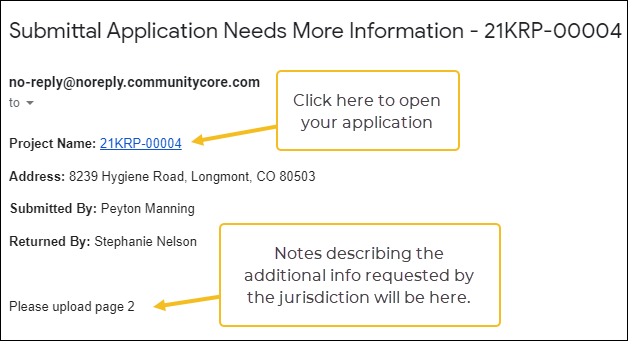 Add the requested information to your application, then click Submit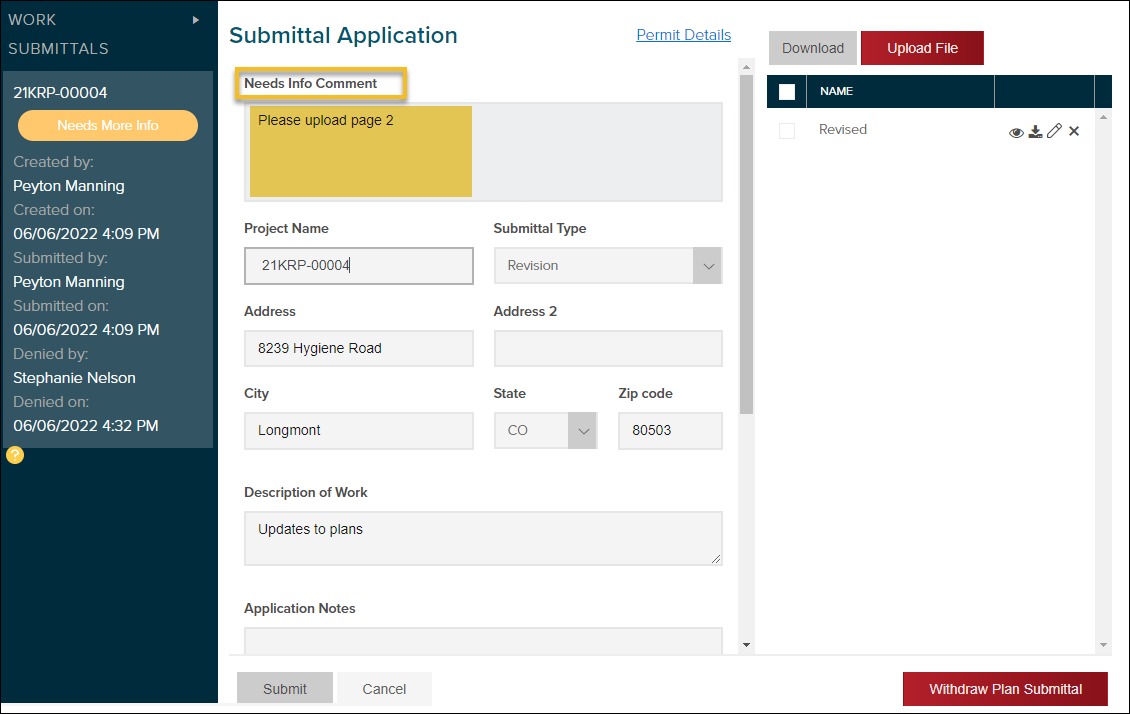 ---
What's Next