Share feedback
Thanks for sharing your feedback!
If your permit application was denied, you can view the reason by opening your application, like this:
Under Permits, click the Closed tab and then select the denied application:


In the application, click General, then see the Denial Reason: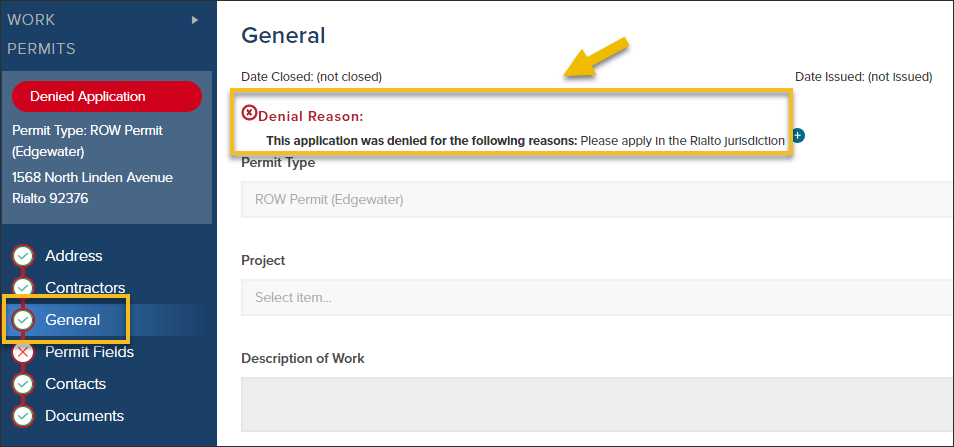 📧 For more information about a denied application, please contact the jurisdiction you applied through. Thank you!
---
What's Next