Request/schedule an inspection online
---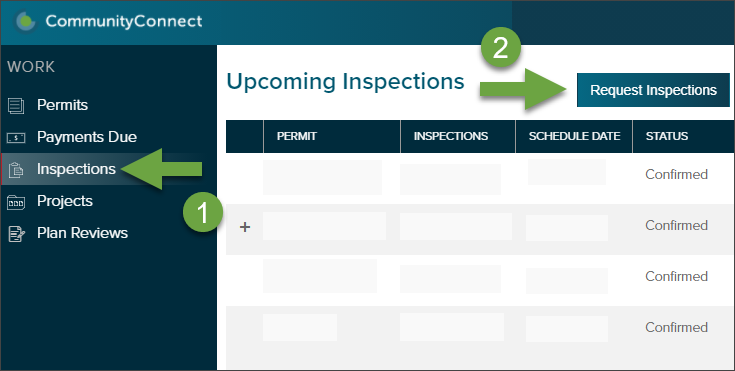 Select permit (if there are multiple to choose from)
Select inspections to request
Select your requested inspection date
Select inspection window
Add site contact info in case the inspector needs to contact you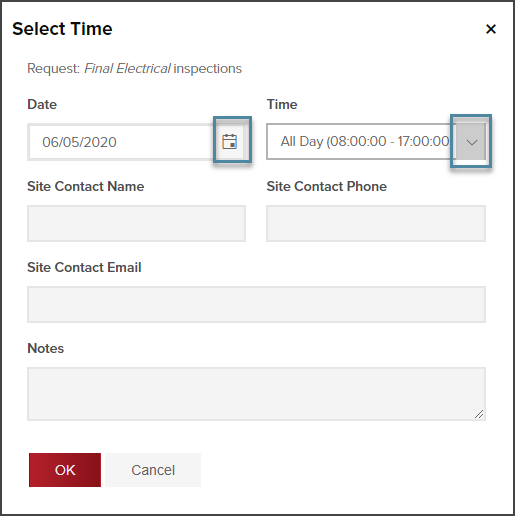 After you have selected a preferred time for your inspection(s), the inspection grid will be updated.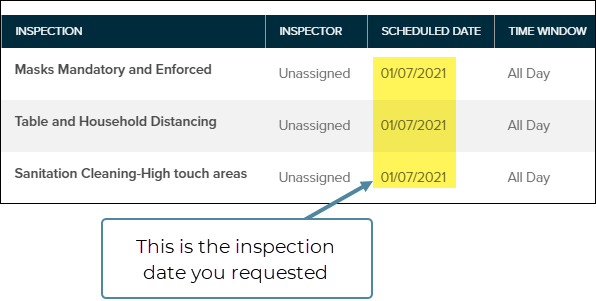 ---
What's next?
Once the Jurisdiction has reviewed the requested inspection, you will receive an email from CommunityCore when your inspection has been scheduled, confirming your request.
If there is any reason the inspection request was denied, you will receive an email stating the reason for the denial of the inspection request.
You can check back on CommunityConnect to see the updated status of your inspection request and even your inspection results.
---
What's Next